So, this being only my second day at this, I'm impressed that I am even putting up an entry :)
My Tuesday topic is art-and I love the arts. I have a lot of favorite artists and art styles, but there isn't room for all that. Instead of making a list, I've decided to profile/highlight three random artists who inspire me. Trigger word? Ethereal
All three of these artists nail it, in my opinion. So without further ado: J. W. Waterhouse, van Gogh, and Matsuri Hino. It's a random group, and at first glance they have nothing in common. But you might be surprised.
Here are some examples of their work and why I like it:
John William Waterhouse was born in 1859, in Rome. Throughout his life, he painted a variety of classical subjects, such as the paintings below. His private life is still a bit of a mystery, as there are few of his personal documents around to read :) It suits him well, as a man who generated iconic fantasy art such as
Hylas and the Nymphs
(below),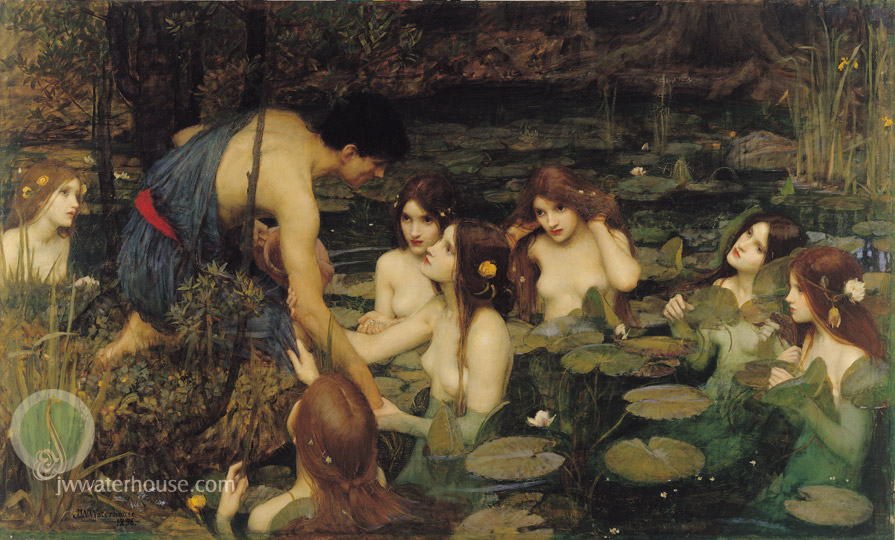 These beautiful nymphs look innocent and scary all at the same time. Look at the water texture, as well as the nymphs' skin. There is a glow and an evanescent quality that makes all of Waterhouse's paintings look fairy-touched.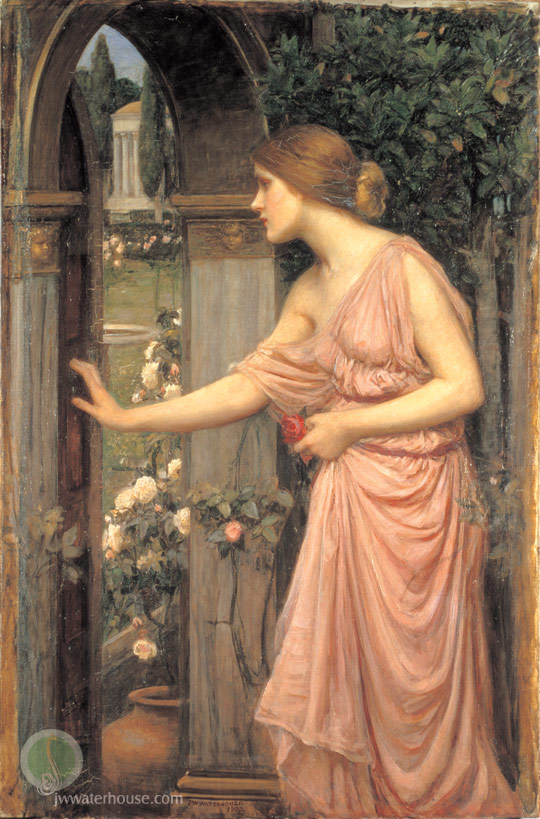 Psyche Opening the Door into Cupid's Garden
Psyche (the soul) in the Greek Myth of Cupid and Psyche. A tale about the soul's quest for immortality, in the guise of a love story. I love how Waterhouse painted women-they never scream "beauty" at you-but there is a richness to them that transcends mere good looks. The softness of Psyche's dress ties in to the flowers on the left, reaffirming her youth and innocence.
All pictures borrowed from
jwwaterhouse.com
. You can buy prints and more from this awesome website. To find out more about Waterhouse and his art, visit
http://www.johnwilliamwaterhouse.com/articles/biography-john-william-waterhouse/
On to van Gogh:
Pretty much everyone knows that Vincent van Gogh was a post-impressionist painter and has seen this picture-
The Starry Night
. (picture credit-
artunframed.com
). I think most people also remember that he was Dutch. Born in 1853, van Gogh has had a lasting influence on the art world.
The Starry Night
is one of the most recognizable paintings in the world, after all.
My favorite van Goghs are actually his flower pictures:
Japonaiserie: Flowering Plum Tree (after Hiroshige)-from vangoghgallery.com
http://www.vangoghgallery.com/catalog/Painting/247/Japonaiserie:-Flowering-Plum-Tree-(after-Hiroshige).html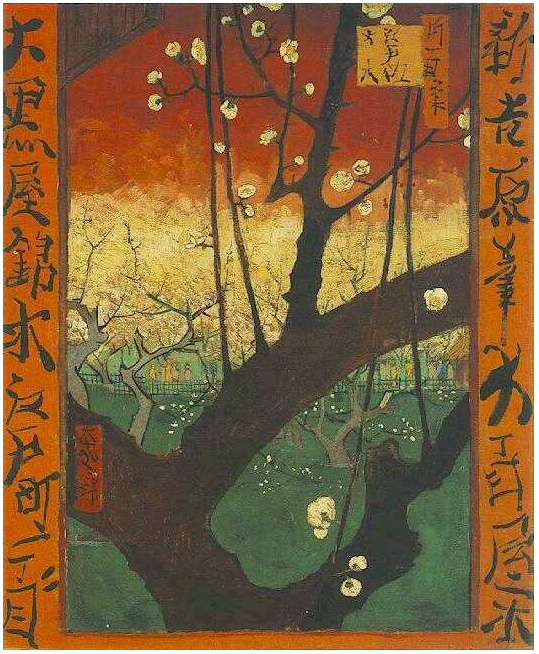 I love the woody, raw colors he used. It really makes the delicacy of the flowers stand out. Like Waterhouse, van Gogh had a dreamy, glowing aspect to his art. They both made art that was great for inspiration and creativity!
Lastly, we have the very modern, and Japanese mangaka (manga artist) Matsuri Hino:
While you can't read much about her online (unless you can read Japanese,which I can't, yet), Matsuri Hino is a popular manga author/artist. I'm not particularly fond of her manga writing, her art is so luminescent. I discovered it a few years back while paging through a Japanese magazine, and I always come back to it when I'm wanting manga inspiration.
See, ethereal, right? These artists capture the fantastical element in art: flights of imagination, imagined/stylized landscapes (dreamscapes) and transcendent looking subjects. They also share(d) a fondness for flowers.
So next Tuesday? I think we'll cover some fanart-an often ignored place to find great artists on the web.
That's all for tonight, Sayonara :)