Update First:
All of those book reviews I planned on writing . . . well, they didn't happen :) And as we near the end of January (PANIC!), I'm not sure I'll have that much time for reviews! But that's okay. While I haven't been online, I've been writing, working, and reading a lot.
More importantly, I've also been prepping for the ABA Winter Institute. I've never been before, and I was honored to win a scholarship to this Bookseller Education/Networking event. I'm really excited, but kind of intimidated! All of the booksellers/book people I've met have been wonderful, kind, and welcoming, but this is
a lot
of people. Qualified, professional, accomplished people.
Did I mention there were a lot of them?
Now, if you're the social, extroverted person, you're wondering why I'm freaked out, right? I am not a social event/party person. I spend parties washing the host's dishes, reading their books, playing pirates with their children, or having intense conversations in shadowed corners.
So much of my conversation happens in my head anyhow, and I try so hard to focus, that I usually end up stuttering out a few coherent sentences. It's not impressive. So yes, I'm nervous. But I'm also really excited. I love learning, I love taking notes, and I love educational sessions. For real.
That
is my element. And I
am
excited about meeting people. Just, a few at a time.
With the amount of stuff the ABA has planned, I probably won't find time to blog
or
read/write. However, I plan on taking pictures (and copious amounts of notes), and learning a lot from my more experienced peers.
And I am sure there will be lovely people who will graciously accept (or ignore) that I am a 9-year-old masquerading as a 26-year-old!
Whew! Now that I've gotten that off my chest - Here's what I've been reading and a few thoughts about each one, using the Emoji Book Tag that E. Rawls tagged me for oh, I don't know, two+ months ago!


Emoji Book Tag - Or What I've Been Reading
1. Match the Emoji to a book.
2. Rule number 1 is the only rule I am following.
The Pouting Emoji: These next two share the pouting emoji because #1 was just not as in-depth as I was looking for, and #2 was not exactly what I was wanting from it :)
Don't get me wrong, I actually really enjoyed both books - just not as much as I wanted to!
Dan Jones writes trim historical nonfiction that makes for easy, fun reading. However, if you're looking for really scholarly stuff, read the books listed in the bibliography.
Magna Carta
is a great refresher on this pivotal period in English history, and an informative look into a document that has had such an enormous cultural impact. Jones is a good writer and he excels at condensing large amounts of information.
All in all, a fun book.
Marked in Flesh (The Others #4) by Anne Bishop - 3.75 out of 5 stars (ARC - Released March 2016)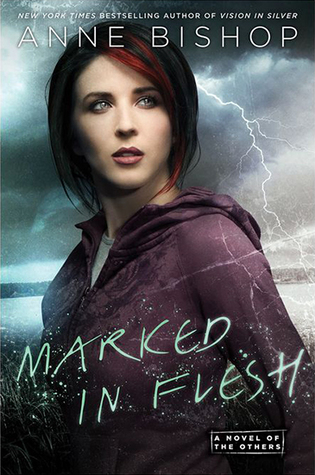 I actually finished this in December and never reviewed it. I love this series, with a few minor reservations (my usual adult novel reservations, lol).
Marked in Flesh
was a solid entry in a strong series - so why the 3.75 stars? I just felt like it didn't break any new ground. It was obvious where everything was headed from the previous book, so there weren't many surprises.
That being said, Bishop's writing is as lush and enthralling as ever, and it is truly amazing that she's managed to develop and maintain such an immense world and cast of characters. Her character development is continual, with new facets being revealed with each installment. My biggest question - what is the last book going to be about? I'm not sure how I feel about this.
A big, big thank you to Penguin/Roc for the ARC!
Laughing and Crying Emoji:
Tokyo Ghoul, Volume 5
by Ishida Sui - 4.5 out of 5 stars (ARC - Released February 2016)
Okay, this may seem a little strange, but few mangas yo-yo between hilarity and tear inducing drama like Tokyo Ghoul! Not that it has *actually* made me cry, but poor Ken has come pretty close.
The emotional intensity just rises in this continuation of Ken Kaneki's tragic story. The moral dilemmas increase and the stakes rise, and we get to know a few more of the surrounding characters better. Ken's developing feelings about consuming any human flesh just get more complicated with each chapter. There's quite a bit of action (culminating in a showdown with the Gourmet), and more exploration of Rize's fascinating subplot.
And the art . . . I've never seen anything that is so beautiful, yet so raw and gruesome. Ishida is a very talented man.
Thanks a bunch Viz for the ARC!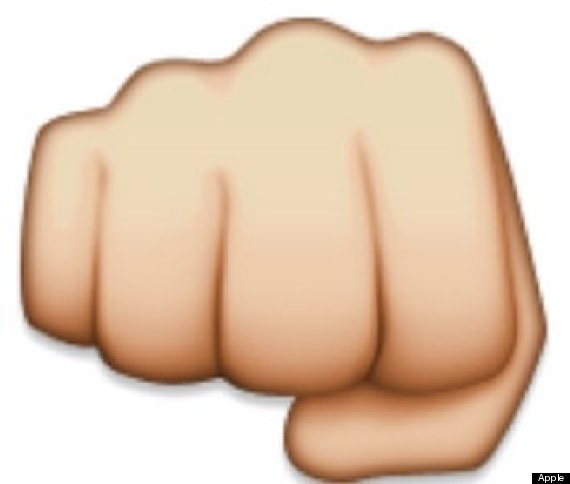 The Fist Emoji:
Vicious by V. E. Schwab - 4.5 out of 5 stars
You can see this either as a fist bump or a punch. A punch is appropriate for
Vicious
, as it was basically about supervillains. It's also pretty violent.
I know I wanted to punch Eli and his god-complex all the way to the moon . . .
With complex characters and moral dilemmas, a lot of snark and shameless geekery, this book was everything that I wanted out of a supervillain story. I had only a few minor quibbles (Eli's cliche backstory, and the fact that he was like a not-as-good Light Yagami in some ways. Oh, and it
is
a little higher on the foul language meter, so be advised)
However, the fist bump application basically sums up my feelings about the ending. I haven't been left with such a satisfied smirk on my face in a long, long time . . .
perfect ending.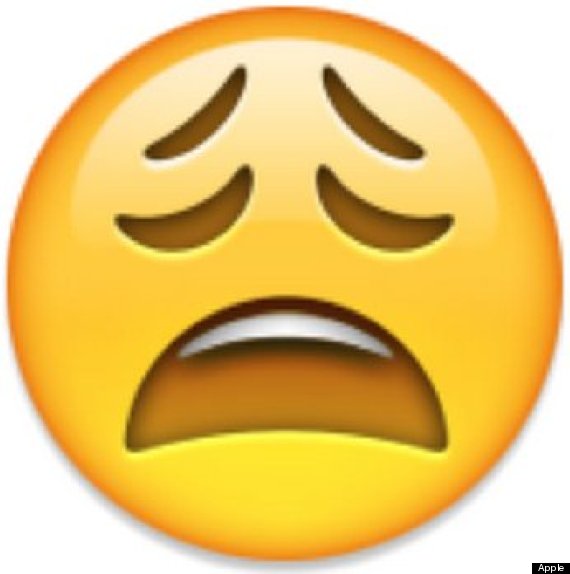 Sad Emoji:
The Buried Giant by Kazuo Ishiguro - 4.5 out of 5 stars
None of these really fit this book, so I'm strong-arming here!
I am against the grain on this book: I love the dreamy, fable-like quality of it. It's beautiful, sad, sweet, touching, and full of strange depth. It's like a clear pool that looks shallow and boring, but the longer you stare at it, the more you realize that it's full of life, deep and clear, and absolutely lovely. Ishiguro's Japanese-English heritage makes for an interesting twist on a quasi-Arthurian quest saga, and I really loved it. But yes, it was kind of sad.

Happy Nerd Emoji:
The Lone Samurai: The Life of Miyamoto Musashi by William Scott Wilson (currently reading)
A perfect fit for this emoji !
I periodically indulge my fascination (read: obsession) with Japanese history and culture. Naturally, I always come across the legendary swordsman, Miyamoto Musashi (1584‒1645). He was a warrior, a wanderer, and an acclaimed artist, and so crazy talented that you can hardly believe he was real. But he was, and this is one of the most readable, well-researched biographies I've found yet. Wilson's writing is the perfect balance between entertaining and informational, and he narrates like a storyteller.
So as you can see, my reading year has started out pretty well. I have some more ARCs to get to, and a mammoth TBR, so I won't lack for material!
Have you read or do you intend to read any of these books? Feel free to swipe the tag and emoji your way through some books.