Well, since I can't seem to find a book I want to review, I decided it was high time I got to some of these fun tags. I was nominated for the "Sisterhood" of the World Bloggers twice, first by E. Rawls (who also dubbed it Siblinghood, which I love), and secondly, by Bogdana the Booknerd (don't you love her blog name? I do!)
Thanks guys - I had a lot of fun with this (and I hope you don't mind that I combined them).
So we'll start with E. Rawls, since she tagged me for this first.
E. Rawls has a wonderful site/blog where she does flash fiction (something I admire), haiku, and keeps us all up with her writing projects. You can check it out
here
.
And naturally, I intend on bending the rules, and adding gifs - because I'm that way. But here they are, anyway . . .
(all gifs belong to their respective copyright holders)
The rules are:
Thank the blogger who nominated you and link to their blog in your post.
Answer the questions that the blogger who nominated you has provided…
Nominate ten other bloggers.
Create ten questions for your nominees and notify them of their nominations.
E. Rawls did a fun spin on this, and she used "Would you rather"questions. I love that take on this, and thanks again! So here are her questions.
Would you rather…
Write in the morning or late evening?
Ice cream or cookies?
TV shows or movies?
Paperback or hardback?
Cat or dog?
Fly like a bird or swim like a mermaid?
Wildflowers or cultivar?
Cold weather or hot weather?
Visual, auditory, or kinesthetic learning style?
Action movie or funny movie?
1. Late evening. I work mornings, and even though I am quite capable of making a latte or a
cappuccino
, or even finding a
particularly
rare book in morning-zombie-Rebekah mode, I just can't write a coherent sentence.
An accurate depiction of me in the morning
2.
C
ookies - but only if they're chocolate chip. I am lactose intolerant, so no ice cream for me unless I want to hand over $5+. Don't get me wrong, I love ice cream, but cookies are easier to obtain. And there is nothing like a good chocolate chip cookie . . .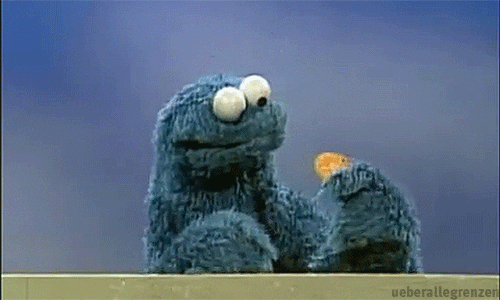 Cooooookies!
3. TV Shows. This was hard - but then I realized that the only reasons I was even considering movies were MARVEL, LOTR, and Star Wars. Which are all huge things, believe me. But then I remembered that animes count as TV, and that tipped the scale for me. And besides, their are shows like Netflix's Daredevil, and Star Wars shows, and why isn't their a Lord of the Rings show yet, people? Or anime, or something? An anime of the Silmarillion would be epic!
If you know what this is from, you are the first.
4. Hardcover. I buy more paperbacks, due to my thin wallet, but I really prefer the heft and feel of a hardback book. Especially if it's pretty.
Rapunzel has her priorities straight, you know?
5. Cats. I'm allergic to both :( but I prefer the feline variety. *Huge secret* - despite my open dislike of animals in the house, I basically love every fictional animal ever. And other people's animals. Just not in my house. And cats are just so adorable and fluffy and, *spazzes out because she saw a picture of a kitten.*
6. AAAAH - Both? But if I had to pick . . . I want to fly (but only if I get ginormous wings). E. Rawls, you really like to make me pick between two awesome things, don't you?
7. Wildflowers. I have a black thumb - all my plants die. So anything I don't have to tend is A++ (Though I love plants!)
Don't be fooled - picking flowers is required for knighthood.
8. Cold. I melt as soon as it goes over 75 degrees.
9. A mixture? But probably kinesthetic - though visual is a close second.
10. Both is good. I actually prefer action comedies (like The Man from U.N.C.L.E. or Knight and Day) to either variety.
Thanks E. Rawls, those were some fun questions!
Now, for Bogdana's questions. She also has a lovely book-centered blog, with all kinds of reviews and nifty things. Check it out here.
Her questions were all about reading habits, which I enjoyed.
1. Do you re-read books? If yes, most re-read book.
2. Hardcover, paperback, ebook, or audiobook?
3. Do you like read-alongs with friends or Goodreads groups? If yes, what book would you like to read-along next?
4. Favorite book this year
5. Favorite author
6. Do you have a current library card?
7. Do you listen to music when reading? If yes, what do you normally listen to?
8. What book was your least favorite read of 2015?
9. Most anticipated book for 2016 so far.
10.Favorite reading spot.
1. Yes
. Probably
The Lord of the Rings
Trilogy. But there's another story here as well, so follow the asterisk if you want to read it*
Internet . . .
2. HC, like above, but between ebook and audiobook-Audiobook!
3. Yes
. But I stink at them. I am always ahead or behind.
Me doing a read-along
4. oooohhhhhhhh urgggggh whyyyyyyy uhm:
My only 5-star read (so far):
Sunbolt
by Intisar Khanani
Favorite book by a new (to me) author:
Station Eleven
by Emily St. John Mandel
Favorite YA:
Cruel Beauty
by Rosamund Hodge and
Six of Crows
by Leigh Bardugo
Favorite book in an ongoing series:
Vision in Silver (The Others #)
by Anne Bishop
Favorite non-fantasy or sci-fi:
The Silver Linings Playbook
by Matthew Quick
5. In the history of the world, or just of the year? The former is impossible, so I'll go with the latter.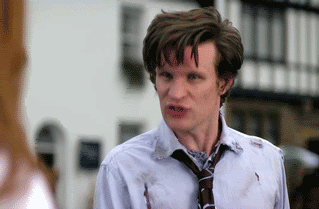 My favorite new (to me) author would have to be the awesome indie Intisar Khanani
6.
Yes.
But based on the piles of research books and manga I've been requesting, I think my librarians might be regretting that . . .
7. Sometimes.
Soundtracks or something that can fade into the background.
8.
Erm . . . I have about twenty of these, so I'll pass.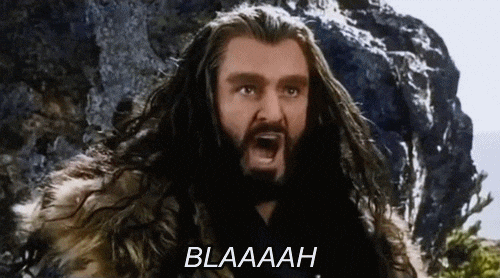 I second that.
9.
Marked in Flesh (Others #4)
by Anne Bishop
. Don't be fooled, these are
not
a paranormal romance series. They're more like an urban/high fantasy fusion with one of the most interesting takes on "monsters" ever, and a unique heroine.
This is how excited I am about this book.
10.
My couch.
Couches are the best place to read.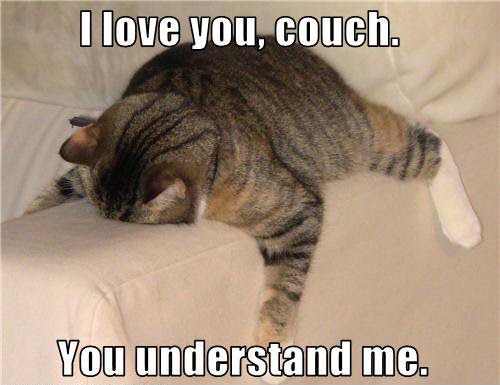 Thanks again guys!
So this is the part where I nominate people to answer questions . . . and everyone I follow has either been nominated for this tag, or nominated for 100+ tags, so I am not tagging anyone. (I will, next time, I promise).

Instead, here are five random questions for everyone who reads this post:

1. If you could have any vehicle (fantasy or real) to drive, but you had to drive it everywhere for the rest of your life, what would you drive?
2. What is your current favorite song? (links, please)
3. Do you tend to prefer live-action movies or animation?
4. Would you rather: A. Be able to eat as much dessert as you want without it affecting your health, or B. Be able to nap wherever/whenever you feel like it with no repercussions?
5. What was the best book you read last month, and why should I read it?
Footnotes:
*True story: My brother William and I had an informal competition to see who could read this book (
Two Mighty Rivers: Son of Pocahontas
) when we were younger. It's about two kids who (somehow) go back in time to meet Thomas, Pocahontas' son. We didn't particularly like it, so I'm not sure how it started. But then, Will and I had a lot of strange competitive things when we were little! I don't know why
that
book was the thing, but I know we both would pick it up randomly and start reading it. Ironically, all I remember about it was the Huskenaw (a dangerous initiation ceremony).